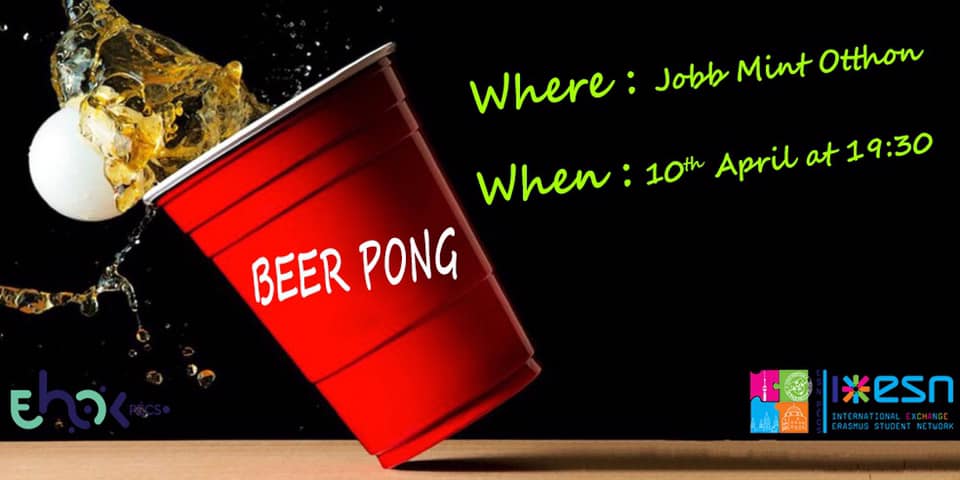 ESN Pécs Beer Pong competition
Do you like the golden liquid? Cold with foam?
Challange your friends now!
Who can play? Everyone!
We are waiting for 16 teams (2 players/team) to apply for the tournament! The teams are going to be divided into groups, every team will play at least 2 matches and the matches are going to be played with two balls!
How can you sign up?
Leave a post at the timeline of the event including your teammate's name and your teamname!
No participation fee is going to be asked, but you have to buy your beer for each game.
(Discount: Szalon beer for 320.-)
The further rules are going to be posted on the event's timeline before the day of the event's! :)
Should you have any questions, leave a comment or drop a message to the Facebook page of ESN Pécs.
All the best,
ESN Pécs team 
More details and the rules are coming up soon!😉
Cheers 🍻
Address:
pin Jobb Mint Otthon
Zsolnay Vilmos u. 15., Pécs, 7622
Hungary