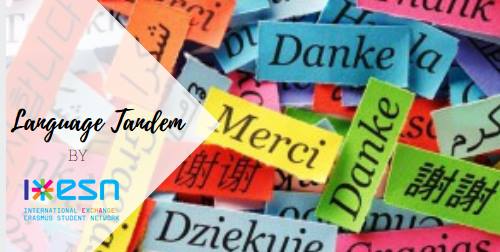 Dear Students,
We would like to invite you to a special language meeting, where you can learn new languages and improve your conversational skills. TANDEM language meeting, where you can talk to other nationalities and learn the basics of their language.
The rules are very simple: Each language has a table, it is signed with a flag and a paper with the name of the language. You can join and talk in the language you are interested in.
This event is going to be organized as a speed date: a general talk about the most used, funniest words of your language, a simple talk about the languages and countries. After that there will be a party!
If you would like to teach your language please send a message to Krisztina Somogyi until 18:00!
Facebook Link:https://www.facebook.com/events/2036088706666481/?active_tab=about
See you there :)
ESN Pécs team
Date:
22/02/2018 - 20:00

to

23/02/2018 - 00:00