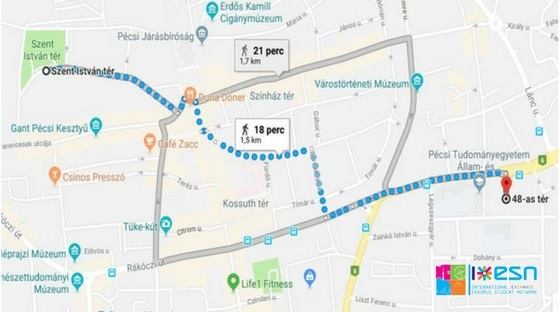 Sziasztok,
As part of the Social Inclusion week, Wednesday's event (April 18th) will be Run for a Cause.
Our slogan is "EXHAUST YOUR LEGS, NOT THE ENVIRONMENT!"
The route will be a 1.5 km run from Szent Isván tér to 48-as tér to promote awareness about the environment and being green. 
At the end of the run, we will plant a tree that will symbolize not only your contribution to the cause but also your time spent in Pécs. It's just like a time capsule that you can be proud of when you revisit Pécs in the future. Imagine coming back to see a small tree that YOU helped plant grow big and strong.
Plus, if you have any spare white t-shirts, wear them to the run and we'll spray it for you.
Hint: It'll also be an advantage for a surprise we're having later this semester so don't worry about getting it dirty.
The event will start at 18 o'clock.Please arrive on time! Prepare your running shoes and we hope to see you there!
If you have any questions, feel free to contact the SocialErasmus Committee through socialerasmus.pecs@gmail.com
Date:
18/04/2018 -

18:00

to

19:30