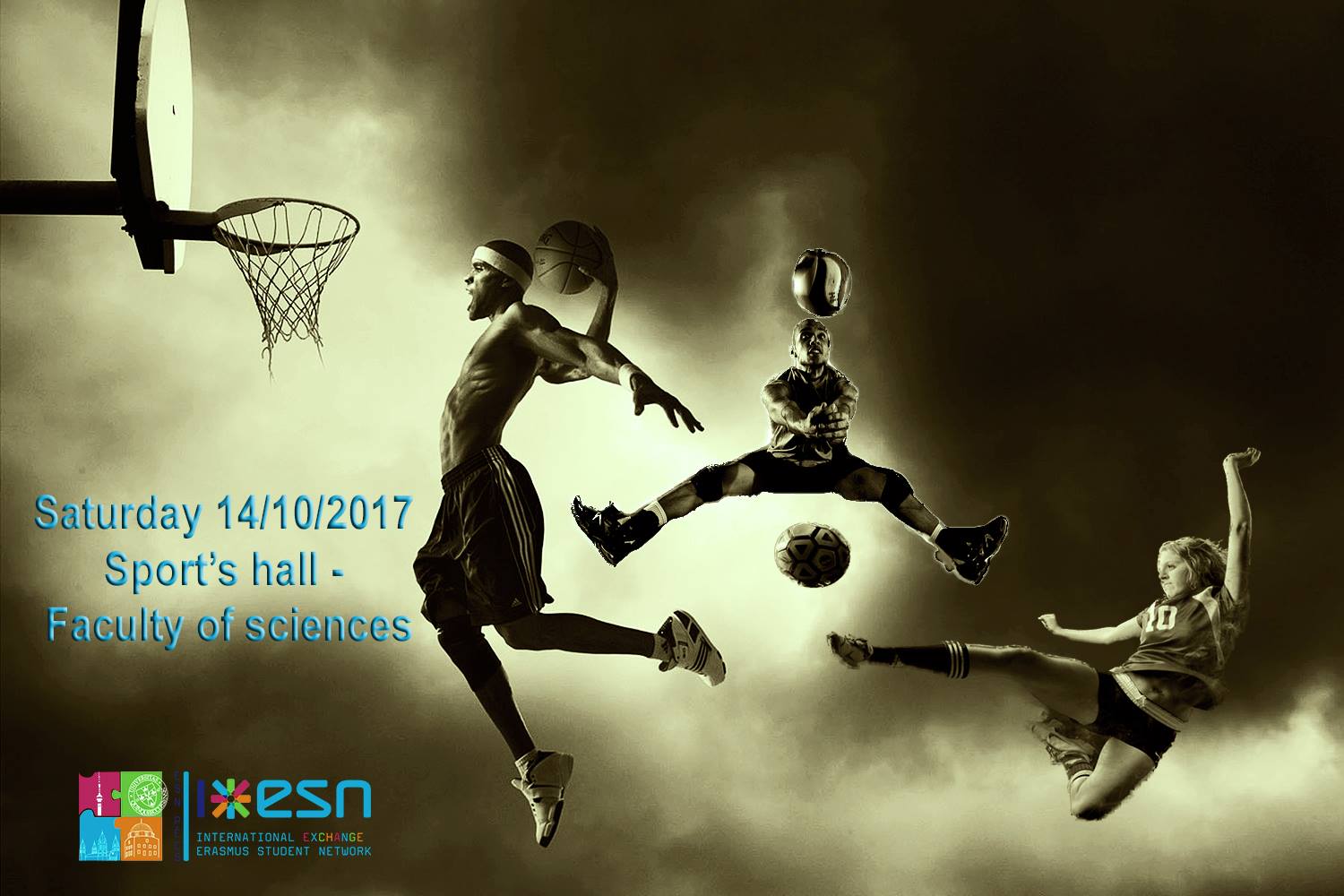 ESN SPORTS DAY
Football - Basketball - Volleyball Games ( read the description)
( Registration Below)
Dear Students,
Are you ready for the biggest sport event of the semester ? 
Are you ready to challenge your friends and win Prizes and Medals ;) ?
ESN Pécs is happy to invite you to its annual event " SPORTS DAY" On Saturday the 14th October 2017.
WHERE: Faculty of Sciences, Sport Hall (Ifjúság street 6) -- map will be uploaded 
WHEN: from 14:00 - 20:15. 
START: 13:45 so we can confirm your arrival + Payment (at the door)
APPLICATION: Choose your teammates and make up your team then fill out the application at the end of the page. 
Application Deadline: 13/10/ 2017. Friday 21:00 pm.
Participation fee : Football : 1500 ft/ Team 
Volleyball : 1500 ft/ Team
Basketball : 1000 ft/ Team
*Futsal team: 5 players + 2 substitution 
*Streetball team : 3 players + 1 substitution 
*Volleyball team: 6 players (at least 2 girls)
*Mixed games ( Boys and Girls can play)/rules will be uploaded soon.
We accept the first 6 teams' application in Football
and 8 teams applications in Basketball and volleyball.
If you want to participate in another sport, then you should apply twice with the same team name but different sport choice. 
Let's have some fun Guys!!!!
There will be some snacks and Water provided for the players.
** APPLICATION FORM ** : https://goo.gl/forms/67wq9IlMFVFozI6x2
For more information you can contact the ESN Sport Coordinator Aus Haddad at aushaddad@gmail.com or you can ask it on the event.
you can check some pictures from last semester here :
https://www.facebook.com/pg/Erasmus-Student-Network-Pécs-ESN-Pécs-329815860535803/photos/?tab=album&album_id=694772344040151
If you have any questions, feel free to contact us.
Facebook Link:https://www.facebook.com/events/1994478860788180/?acontext=%7B%22action_...
See you there, 
ESN Pécs