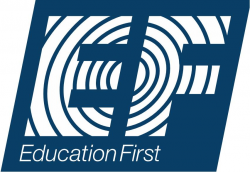 The  EF Education First  company in the world's largest private education for browsing. Founded in 1965 and over the years has become the world's leading international language teaching company, helping more than 15 million students study abroad and acquire a new language.
EF aims to "overcome linguistic, cultural and geographic boundaries" with nearly 400 schools and offices around the world. EF specializes in language programs, university degrees, language learning trips and cultural exchange programs. EF is the 2014 Sochi XXII. Winter Olympics and the Official Language Suppliers of the 2014 World Football Championship in cooperation with Ola Turista.
The company brought the biro English Proficiency Index ( www.ef.co.hu/epi ) a great deal of importance , which measures the language skills of adults around the world.
In a special co-operation, every ESN member who takes EF or Erasmus Student Network for 2 or more weeks through a EF website or via an ESN card will receive a 5% discount (not combined with other discounts ). For more information on co-operation, visit  www.ef.co.hu/esn/  .