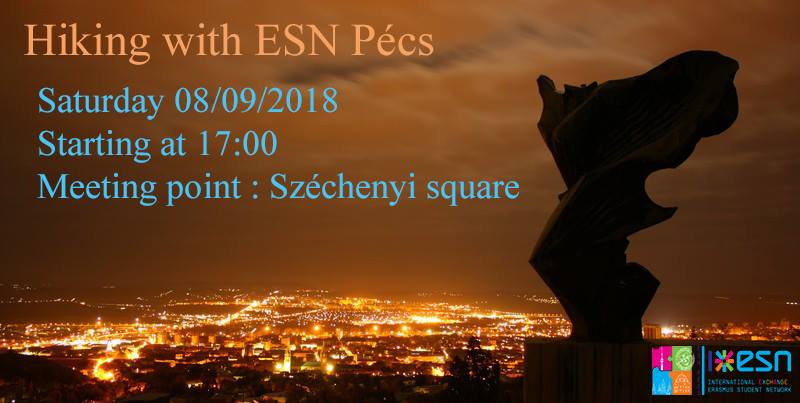 Helloo hangover peeps,
I hope you enjoyed the great party yesterday so let us detox today with a bit of hiking!!
For that, join us at our first hiking event this semester where we will visit the famous Niké statue and Tettye then at the end we will turn on fire in tettye, relax a bit and enjoy the lovely view of our beloved city Pécs.
Meeting point : Széchenyi square near the horse at 16:50.
Extra: We will have torches as well, we will turn them on while passing through the forest.
What to bring : Comfortable shoes and WARM CLOTHES (its gonna be a bit cold at night) and you can bring your own booze and marshmallows.
See you there!
ESN Pécs
Meeting Point:
Széchenyi tér, Pecs, 7621