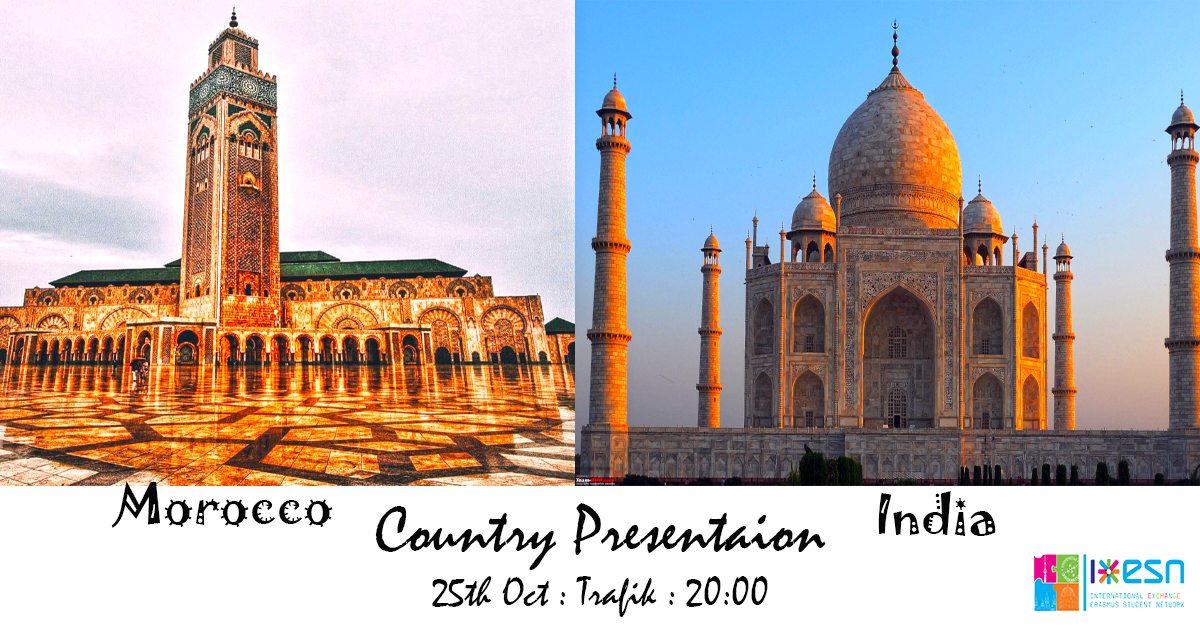 Dear Students,
We would like to invite you to our event called COUNTRY PRESENTATION. 
This Thursday Morocco and India will be your hosts.
You will see a short presentation about Countries, you can try your knowledge through quiz questions and you can try various dishes and drinks from the local cuisine at the food tasting.
- It starts at 20:00
- Location: Trafik (Perczel Miklós u. 22)
- Entrance fee: 300 HUF
See you there!
Best regards,
ESN Pécs
Date:
25/10/2018 - 20:00

to

26/10/2018 - 00:00