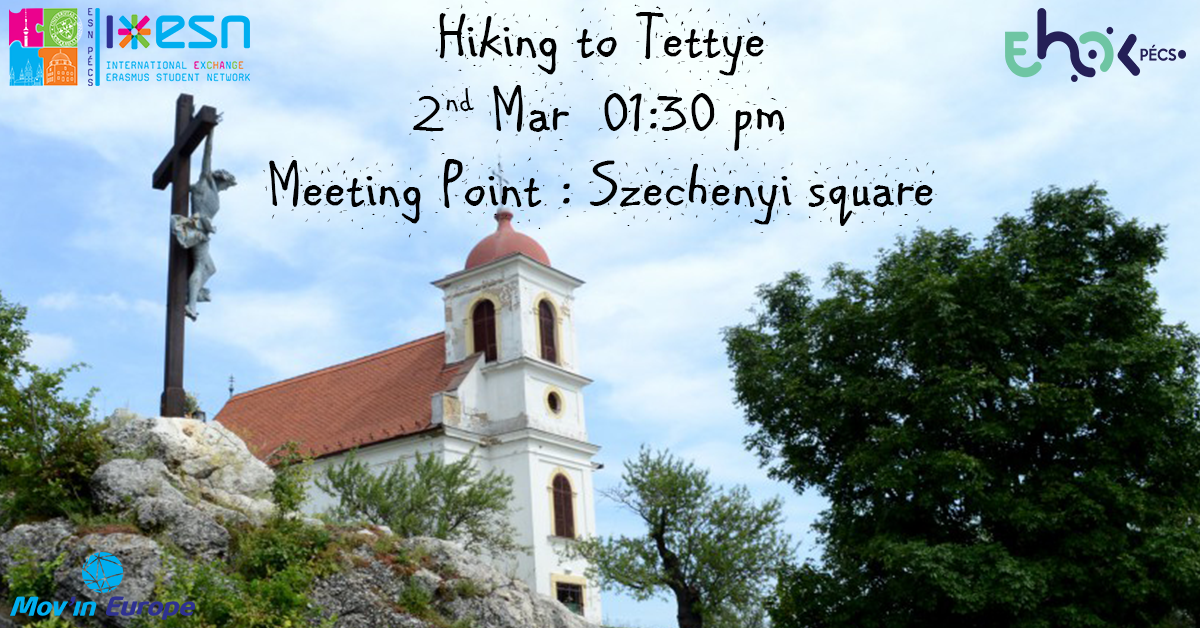 Dear Students,
We are going to have the first hiking event for this semester _Tomorrow _Saturday 2nd of March 
Meeting point : Széchenyi square ( infront of the horse statue )
Time : We will meet at 1:30 PM, so dont be late  we will MOVE at 2:00 PM.
Hike : the hiking will be to the Nike statue then to the tettye on the top side  of the city.
What to bring ?
Food ( drinks ,water, Speakers and comfy clothes ( its a long walk) and might need to wear warm clothes.
Hope to see you all there  ,
Have a nice Hike, and please invite your friends to the event.
cheers!
ESN Pécs