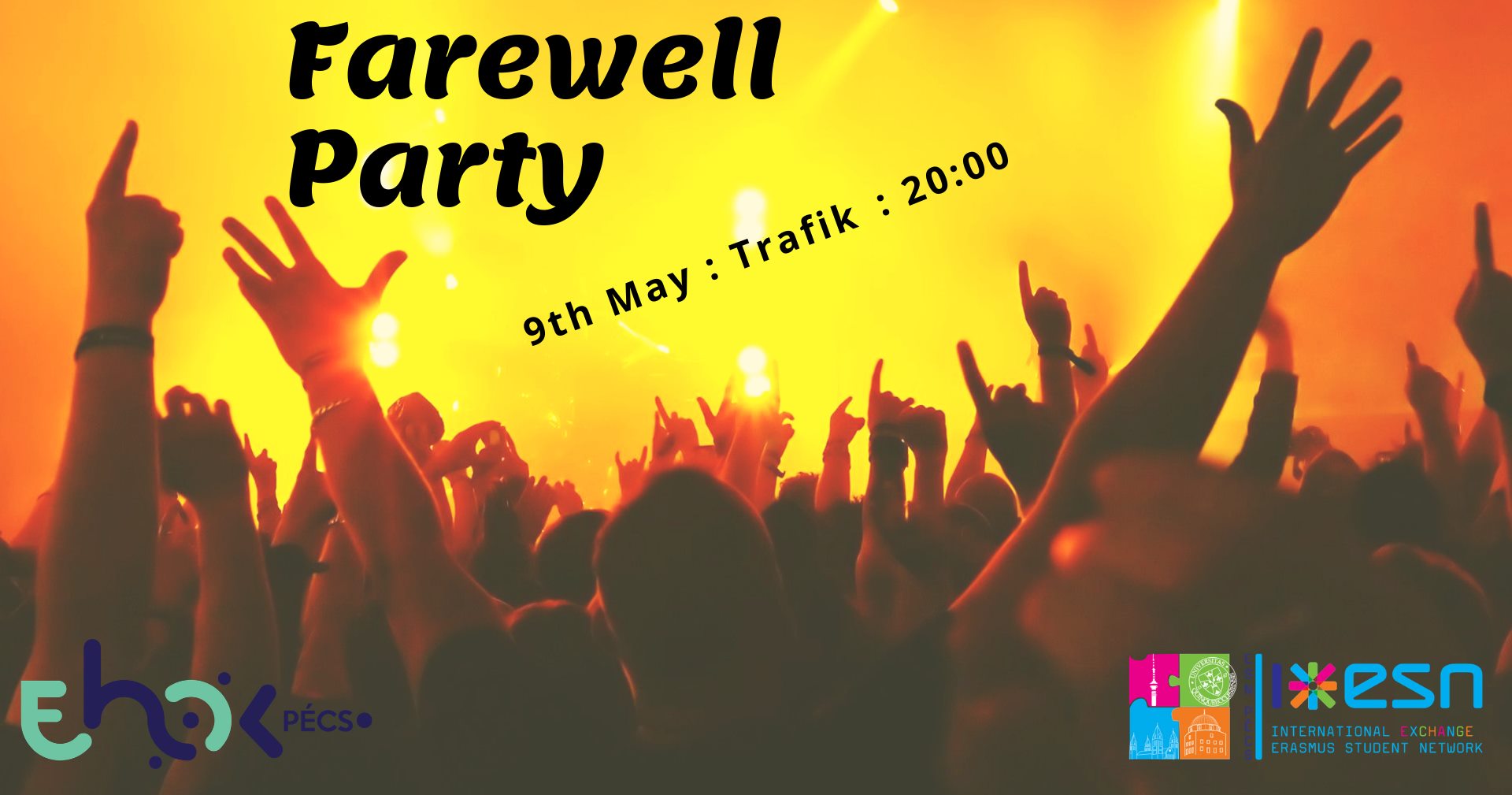 FAREWELL CEREMONY ! 🤘
What do we say to Goodbyes ???
 -- NOT TODAY --
"Time to say goodbye .." 
The last gathering & party of the semester when everybody can enjoy the vibes without thinking about exams. 
Before the party kicks off, we will have our special emotional event where we all share our last moments, last hugs and last kisses together ! The Final Presentation for all Erasmus, Exchange and Full time students everybody is welcome.
DETAILS BELOW!
Date: 09th May 2019, Thursday 20:00 ( be there at 19:30)
Venue: Trafik Club
**************************
FINAL PRESENTATION
**************************
Program:
>> Farewell speeches By ESN members  !
>> Performance by our students ( Song )
>> Best Host of Country Presentations result
>> Farewell speeches by our studetns !
>> Best of the bests awards*
>> Final Video 
>> Group photo for the memory
>> Party all together 
You can NOMINATE your mates at the following link for any of the categories until 09th Thursday, 14:00.:
https://forms.gle/xwxVXWmE3VQNpyy79
The VOTING will be held during the event at the front door , ARRIVE ON TIME!
*You can vote in the following categories:
- Mr Erasmus  🤵
- Miss Erasmus  💁
- Mr/Miss Responsible 👼
- King of the night  🤴
- Queen of the night  👸
Invite your beloved and closeones and let's have these last memories together !
Cheers,
ESN Pécs
Address:
Trafik Klub
Perczel u. 22., Pécs, 7621
Hungary