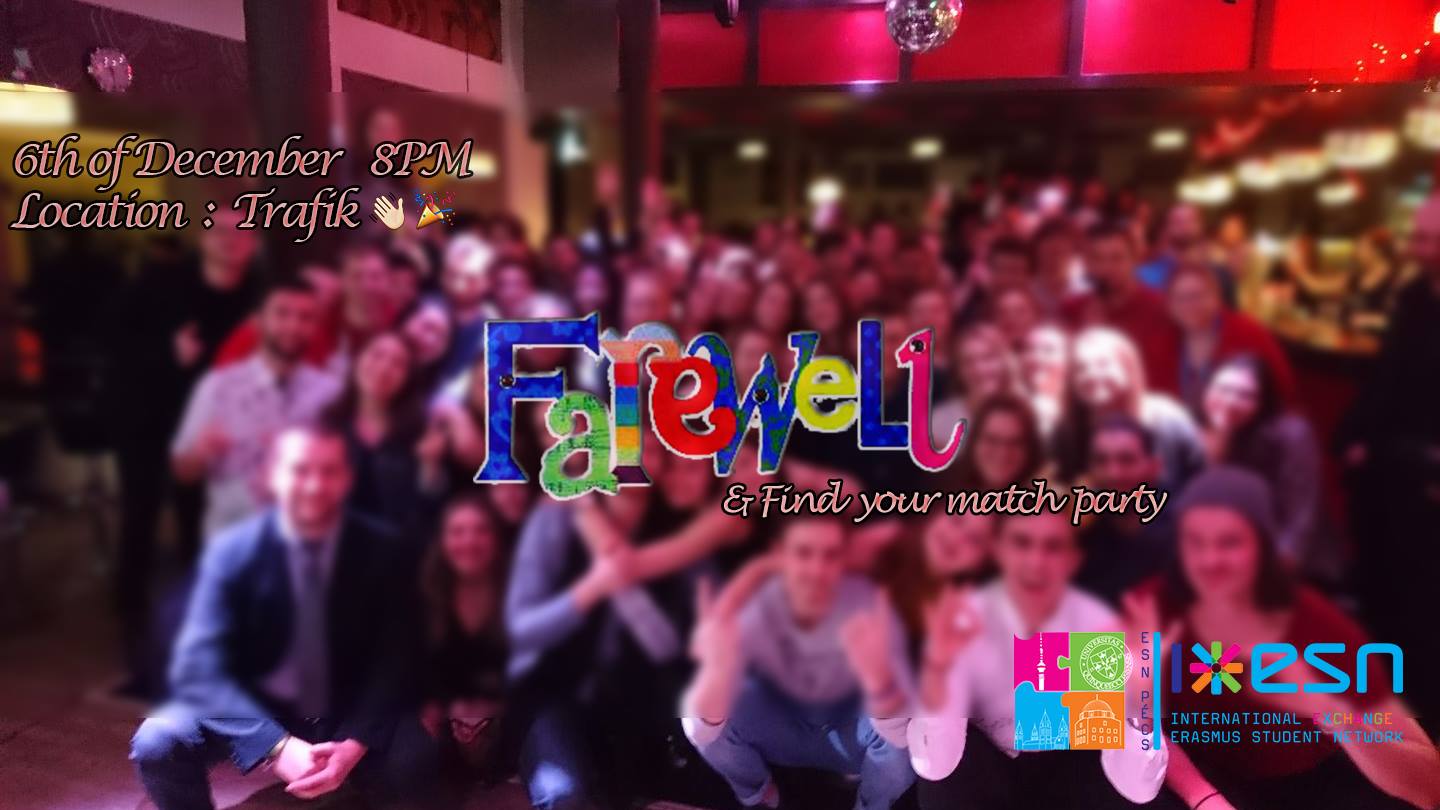 FAREWELL CEREMONY !
The last gathering & party of the semester when everybody can enjoy the vibes without thinking about exams. 
Before the party kicks off, we will have our special event, the Final Presentation for all Erasmus, Exchange and Full time students everybody is welcome.
DETAILS BELOW!
Date: 06th December 2018, Thursday 20:00 ( be there at 19:30)
Venue: Trafik Club
**************************
FINAL PRESENTATION
**************************
Program:
>> Farewell speeches By ESN members and Students !
>> Performance ( Song )
>> Best Host of Country Presentations result
>> Best of the bests awards*
>> Final Video 
>> Group photo for the memory
>> Party (find your match party) - details will be uploaded soon
You can NOMINATE your mates at the following link for any of the categories until 06th Thursday, 13:00.
https://goo.gl/forms/T1sAWhw166pyEY5M2
The VOTING will be held during the event, ARRIVE ON TIME!

You can vote in the following categories:
- Mr Erasmus
- Miss Erasmus
- Mr/Miss Responsible
- King of the night
- Queen of the night
Cheers,
ESN Pécs
Date:
06/12/2018 - 20:00

to

07/12/2018 - 15:00
Contact details:
ESN Email : esn.pecs@gmail.com
Facebook page : Erasmus Student Network Pécs ESN Pécs
Facebook Page : https://www.facebook.com/countrypresentation