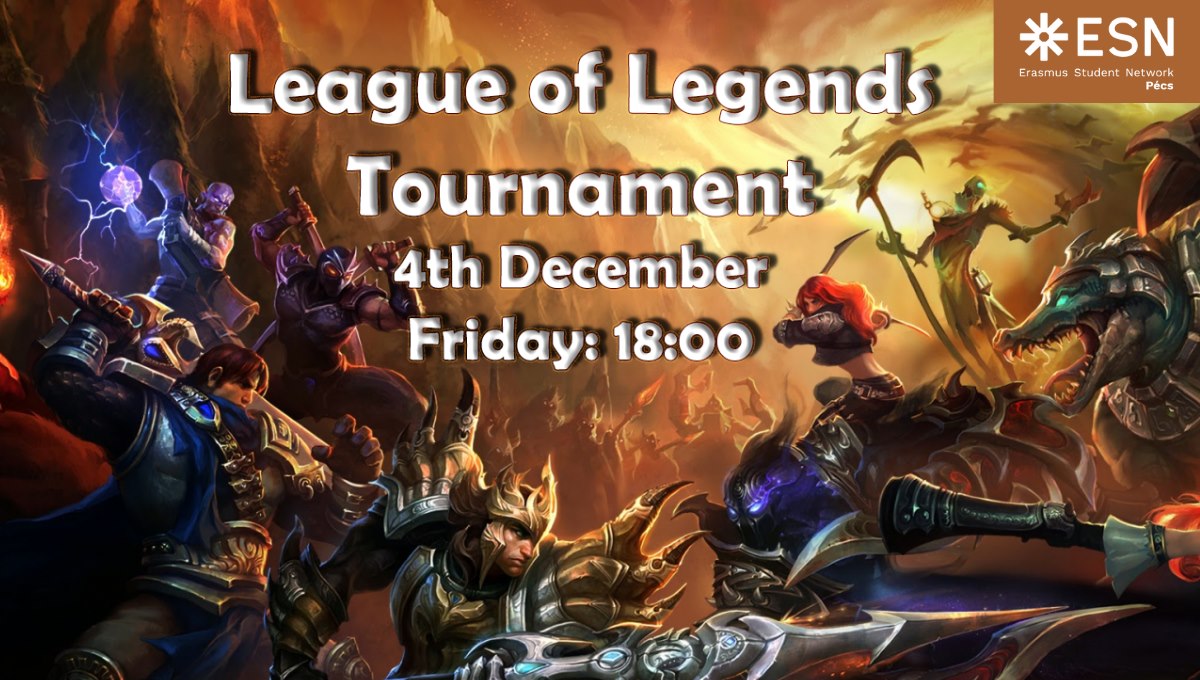 !!!! Warning!!!
This game can be addictive 
ESN Pécs is holding another fun event to make your day and this time it is a tournament. If you're a pro player then it's time for you to showcase your talent. Be prepared for the fun evening.
What do you need?
Laptop/Smartphone
Discord
LoL
You can download these apps for free.
If you don't know how to play then don't worry, we've got you. You can spectate the tournament by this link after downloading Discord.
https://l.facebook.com/l.php...
If you are interested in playing a tournament, then join our WhatsApp group where you will have to fill out the excel form, after that, you will be all ready for the game.
Here is the link for WhatsApp group!
Get ready to feed