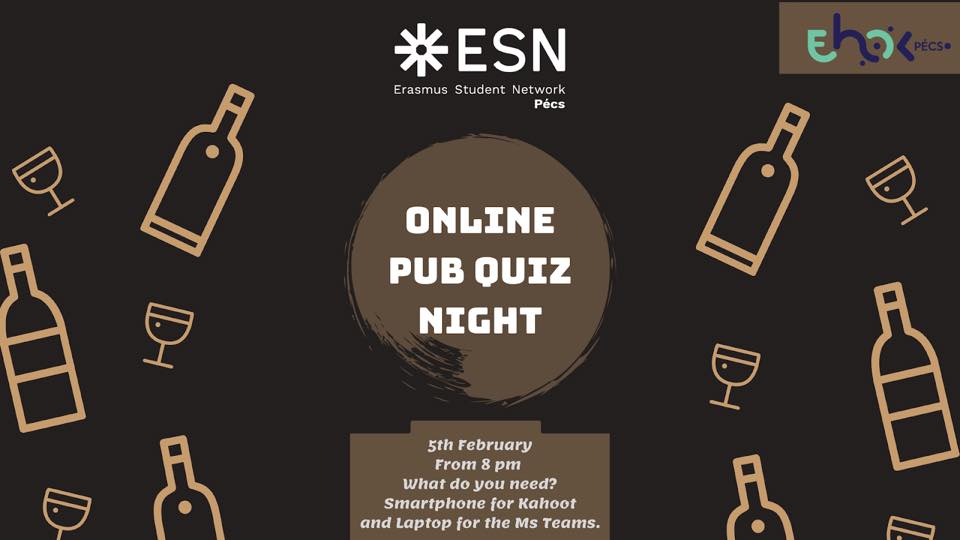 Greetings Everyone
if you're weary of boredom, then we've got you. ESN Pécs is holding online quiz night for you to spice up your evening! Be ready to have some fun.
This time our topic is going to be:
Geography
You can join us with your drink
 or even your roommate
.
All you need is;
Smartphone (for Kahoot),
Laptop (for Teams).
Be ready by 20:00.
1. Prize is a bottle of wine.
Schedule:
Online pre-drinking warm up.
Quiz 
.
.
.
Congrats
You can join us through this link